EXPERT BRAKE REPAIR
The safety of your vehicle is our top priority above anything else.  For this reason, we will do a safety check any time you feel the need.  When it comes to brakes and your braking system, you can't compromise on the function of anything.  Brake parts freeze up over time from rust and corrosion, this can cause a lack adjustments that can impair the friction needed to safely stop your vehicle.  In some cases, this can be a very dangerous situation.  Other brake failures can greatly limit stopping power and leave you without an option.  If your pedal goes to the floor or you feel your ability to stop is compromised, you should get the vehicle on a tow truck and make other transportation arrangements.
If you're having problems with your brake system, schedule an appointment for service today.
Common signs that your vehicle is in need of a brake service can include:
A squealing or grinding sound when your brakes are applied
A pulsating sensation when you step on the brakes
A 'brake' icon illuminated on your dashboard*
An 'ABS' icon illuminated on your dashboard*
A 'soft' or 'spongy' feeling brake pedal
Unusual odors emitting from the wheels after the brakes are applied
Vehicle Masters will perform a thorough brake inspection of your brake pads & rotors or brake shoes & drums, the hydraulic systems calipers, hoses master cylinder and piping/lines for brake fluid, and the ABS system's sensors and control module connections.  Once the diagnosis is complete, you will be informed of your vehicles condition and presented with whatever options you may have. We will get your authorization prior to any repair work being done.  In most cases we can do brake repairs within a few hours.
Most brake inspections are free, ABS electrical diagnostics are not.
WE FIX BRAKE PROBLEMS
Our brake services are done right.
If something feels off with your brakes, ignoring the signs can only lead to worsening brake problems in the future. As soon as you notice any of the following signs, it's a good idea to bring your vehicle in as soon as possible. These symptoms could indicate brake problems such as bad brake pads, brake fluid leaks, a faulty ABS, and more.
If your brakes are making noises, including grinding, squealing, or metal on metal noises.
The pedal feels spongy when the brakes are applied.
Your steering wheel shakes while braking.
Your vehicle wobbles or pulsates when you brake at any speed.
Your car seems to pull to one side when you brake.
The brake light or ABS light on your dashboard is illuminated.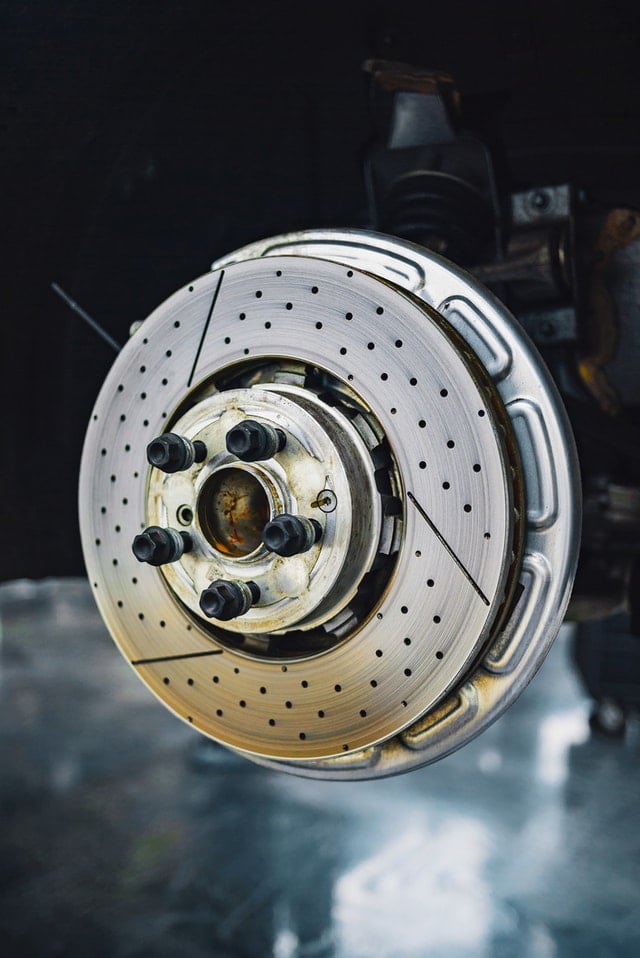 How much should it cost to replace brake pads and rotors with labor?
A quality brake job will vary from shop to shop.  We are focused on doing quality brake work over economy.  Although we want to be competitive, there are several factors in which we go beyond mainstream services.  We have been around, and we understand you get what you pay for. Brake pads and rotors start at $400. per axle and prices go up from there.  A good brake job takes time and bad brake job saves time.  You can get either out there.  Vehicle Masters is thorough.  While we won't compromise safety, we understand the need to be flexible and are supportive of lesser efforts where sensible.
How much should a full brake job cost?
A complete brake repair — one that includes pads, rotor and caliper replacement — typically averages between $600 and $800. However, depending on the make and model of your vehicle, you can easily spend more than $1,000 on a complete brake job.
Should you replace all 4 brake pads at once?
No. Unless they are worn out, replace brake pads as needed.
If one brake pad on the front axle is replaced, then all brake pads on the front axle should be replaced.
How long does it take to change rotors and brakes?
Fixing your car's brake pads and rotors should only take about an hour with all the cleaning and prep work involved.  In the event parts need to be ordered, plan on 2 to 3 hours from test-drive to test-drive.
How often do you replace brake rotors?
Ideally, you should have your brake pads replaced between every 30,000 and 50,000 miles, and your rotors replaced to avoid warpage.  Warpage occurs in most rotors.  If they aren't warped, they are mostly too rusty to work with, thin or already warped.  This is based on conditional factors from the Chicago area.
Which brakes go out first?
In vehicles with a conventional proportioning valve, the front brakes typically wear twice as fast as the pads or shoes in the rear.
How can you tell if your rotors are bad?
Vibrating Steering Wheel. If you feel pulsing in the brake pedal and vibration in the steering wheel when you slow down, your rotors could be signaling trouble. …
Intermittent Screeching. …
Blue Coloration. …
Excessive Wear Over Time.
What causes a warped rotor?
The main cause of brake rotors warping is excessive braking at high speeds, which causes the rotors the heat up. When the rotors become too hot, the metal they are comprised of becomes soft and begins to warp, causing the rotors to malfunction.  Failed calipers, rust and corrosion all can cause stiffness and drag that can also heat up the rotor and compromise its longevity.
What kind of noise does a bad rotor make?
Warped rotors can cause a squeaking noise when the brakes are applied. They can also make a scraping or grinding sound when they're warped and worn down. The squealing noise, however, can also be made by brake pads that are worn out.
Why does my car shake after changing the brake pads and rotors?
Subtle vibrations in the beginning of a brake job will work themselves out during a break-in period.  Excessive vibration could be a defective rotor that could have been damaged on its route to your vehicle.  If it's not subtle, return to the shop for an inspection.  We will not just replace one rotor, if a defect is found, we will re-do all pads and both rotors associated with the warpage.
Why does my car sound like it's dragging something when I brake?
You may have consumed all the friction materials and are literally stopping with the metal backing of the pad.  This can be short-live, you will need immediate service and better future inspections of your vehicles condition to avoid these situations.  Another possibility, you could have a brake caliper that has either seized or not completely released when you took your foot off the brake pedal.
Why does my car squeak when I drive but stop when I brake?
When your brakes squeal continuously as you drive along the road, but the squealing stops when you press the brake pedal, the most likely cause is the brake wear indicator touching the rotor's surface.  It's designed to make you aware of your needs prior to wearing out the friction material.  Note: a dragging caliper can suppress this noise and you can start grinding without any warning.  Caliper failure is highest at weather changes.
Why is my brake pedal going to the floor?
One of the most common reasons for a pedal going to the floor would be an issue with the brake fluid. It can leak out of a caliper seal, brake hose, line or the master cylinder.  This could also be an internal leak, where the brake fluid is by-passing the seals withing the body of the master.  Your fluid being low or air in the brake lines will prevent the fluid from extending the caliper pistons or wheel cylinders with the force needed to remove the space between the friction, resulting in a spongy pedal or no pedal at all.
A bad brake booster is another common cause for a brake pedal malfunction, but this is related to a hard pedal from the loss of vacuum, essentially giving you manual braking.
How do I get better brakes?
This applies mostly to Hi-Performance applications and large custom wheels that are not stock.  The power needed for these modifications can vary from race care to classic.  Vehicle Masters is ready to upgrade you to a Big Brake system from any brand.  Brembo, Baer, Dynatrac, Power Stop, Stoptech and, Wilwood, to name a few. 
Getting to the point, there are four ways to improve brake torque:
Increase disc radius. Larger discs will allow for more brake torque as the brake pad will apply pressure at a larger radius, allowing for a higher moment. …
Increase caliper piston area. …
Line pressure. …
Friction coefficient between the pad and rotor.
VEHICLE MASTERS
PERFORMANCE CENTER
Read our reviews and experience
the best for yourself while
supporting a locally owned business!
Call us for our brake specials! We offer competitive pricing for new customer brake and rotor services.