POWERTRAIN REPAIR & PERFORMANCE
ENGINE REPAIR & REPLACEMENT • TRANSMISSION REPAIR & REPLACEMENT
HI-PERFORMANCE UPGRADES
If you find yourself in need of an engine, timing chain, turbocharger, head gaskets, or other gaskets and seals that keep critical fluids in, bring it to Vehicle Masters. We take on these difficult repairs with confidence. If you're having problems with your transmission, transfer case, or differential, we have you covered throughout the entire drivetrain.
You can be confident that Vehicle Masters will get you through an engine repair or replacement efficiently and with a solid guarantee. Completing your repairs in a timely manner is a priority to us and whenever possible you will get same-day service.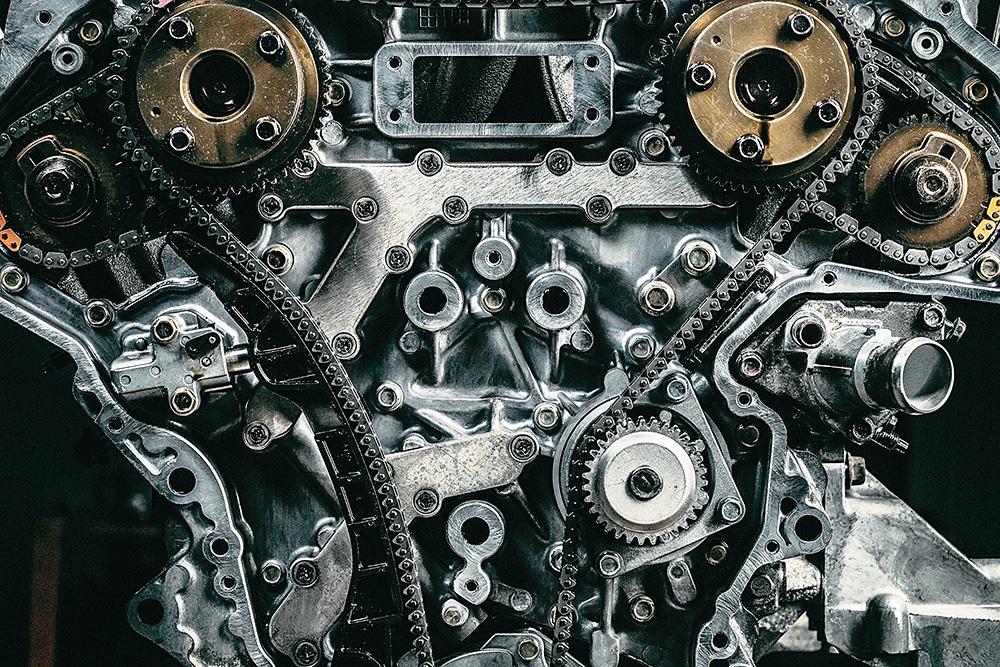 Replacement engines, transmissions, transfer cases and differentials can be sourced directly from the Dealer with original equipment parts, as well we offer Jasper's full line of remanufactured products.
Horsepower… Who doesn't want more horsepower? You want it, we'll build it.  
We offer a wide range of aftermarket upgrades with endless options for the entire powertrain.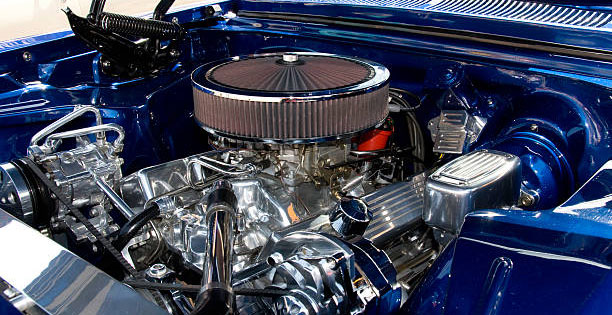 Chicago is a hostile environment, and if you don't take it seriously you could easily find yourself in need of some type of major engine or drivetrain repair. Preventing problems that develop into your needing some kind of major work is easier than you might think. We have developed a maintenance schedule that has been tailored to our environment and your usage. While our experience tells us what to look for, we take on the cause of the failure by keeping things fresh with preventative maintenance.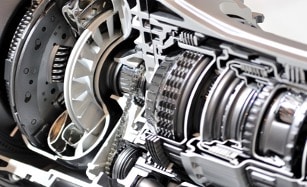 Vehicle Masters is ready to make your vehicle problems go away.
We service all types of light duty and medium duty vehicles
Everything from the daily driver to classic cars, Jeeps, pick-up trucks, SUV's, box trucks,
utility trucks, work trucks, vans, and powersports vehicles.
Vehicle Masters has you covered with almost every automotive service you could need.
Our most common services are listed throughout the site, please consider us for all your vehicle needs.
6012 W. 159th Street, Oak Forest, IL 60452
FINANCING AVAILABLE

Frequently Asked Motor Questions
How much will an engine cost me to replace?
The price will vary from vehicle to vehicle.  To make any real sense of the repair, your vehicle will need to be inspected to answer that question. We will be looking to replace all the worn, weak and questionable parts.  Essentially, you are doing an engine project and each service will have its own unique pros and cons.  It's best to plan on 10% extra for the unknown.
What should I replace with my engine?
Typically there is an install kit that has all the "normal" essentials.  The things we expect to replace are normally not going to survive being disturbed, could save on labor, historically fails or based on conditions looks like a near future failure.
Common items are Valve cover gaskets, water pump, thermostat and housing, radiator hoses, transmission cooler lines, P/S lines, oil cooler lines, spark plugs, ignition coils, motor mounts, belts, belt tensioners and anything else that would be convenient to replace while we are involved.
How much time does it take to replace an engine?
Engine service times vary from vehicle to vehicle. It would be wise to expect no less than $2,000 in labor, and engines range from $1,000 for used and upto $10,000 for a rather expensive application like trucks and vans. However, the average new engine will be between $4,000 and $6,500.
Is it worth it to replace my engine or should I trade it in?
The question is "should I repair it or replace it". Do the math… divide the expense by 24 (as in 24 months). In most cases, the number is less than $200. Ask yourself, what are you going to replace this vehicle with, and will this replacement require any additional service? What will it cost you monthly, and for how long? In 2020, the average car payment was $393 for a used car and $550 for a new car, with an average term of 65/69 months. Do the math if you're not quite sure, think about the savings value, not the resale value. This is a logical way of assessing the real value of your vehicle. You might be surprised at how much of your hard-earned money you can keep with extending the range of your vehicle a few more years. We start with a thorough inspection of your vehicle to be sure you're making a wise investment. If you have a "P.O.S.", we won't have you wasting your money on it.
How do I maintain my engine?
Replacing your oil timely is the best thing you can do for your engine. Current day engines with timing chains are relying on oil to travel through small passages to maintain tension on the chain. This system fails to maintain normal operations when these passages get clogged from old, dirty oil. More times than not properly maintained oil will eliminate most of the problems we see in engine work we do.
What type of anti-freeze should I use?
For best results, we recommend you replace your coolant (anti-freeze) with original equipment from the manufacturer. Universal coolant is not your best option. Think of it as blood and we all have a blood type. This applies to motor oil as well. Your coolant is specific to the metal, rubber and plastic on your system. We prefer OEM and stock several name brands. Audi, BMW, GM, Honda, Hyundai, Nissan, Mopar, Motorcraft, Toyota and VW anti-freeze is always in stock.
Do I need to change my oil if I don't drive much?
Oil is much cheaper than an engine repair. An extra 100 or 200 annually can prevent thousands of dollars in required repairs and give you peace of mind as an added benefit. We highly recommend an oil change at the beginning of every season. Definitely go into the heat of Summer and the cold of Winter with fresh oil.
When should I change my oil?
3,000 miles for conventional oil and 5,000 miles for synthetic oil.
High mileage vehicles could benefit from 500 to 1000 miles less. We consider anything over 150,000 miles to benefit from earlier intervals. This is a great plan for the 3rd owner of a vehicle.
APPOINTMENT/INFORMATION REQUEST