Muffler & Exhaust Repair
Your vehicle's exhaust system is extremely important. It greatly affects the performance of your car or truck, and it can also save your life by diverting deadly carbon monoxide fumes away from the vehicle. Here is what you need to know about your exhaust system and how to identify if you might have exhaust problems that you'll want to get inspected and repaired at Vehicle Masters.
The Purpose of the Exhaust System
When the exhaust system is doing its job, you won't even notice it. The main purpose is to divert exhaust fumes away from your engine and decrease their harmfulness. If those exhaust fumes are not being expelled properly, then it can lead to major deterioration within the engine compartment. Likewise, a build-up of carbon monoxide gas can be deadly if it starts seeping into the passenger cabin.
A well-running exhaust system will reduce your vehicle's emissions and it can even improve your fuel economy. Vehicle Masters has all your exhaust system maintenance and repair needs covered.
Custom Exhaust Shop
Vehicle Masters is your local shop for custom exhaust and muffler work on your car, truck or SUV.  Contact us to learn about how we can enhance your ride with a performance or show muffler, catalytic converter or exhaust system.  
Exhaust System Components
There are four primary components to most traditional exhaust systems:
EVERYDAY STREET
OFF-ROAD, HI PERFORMANCE,
AND POWERSPORTS VEHICLES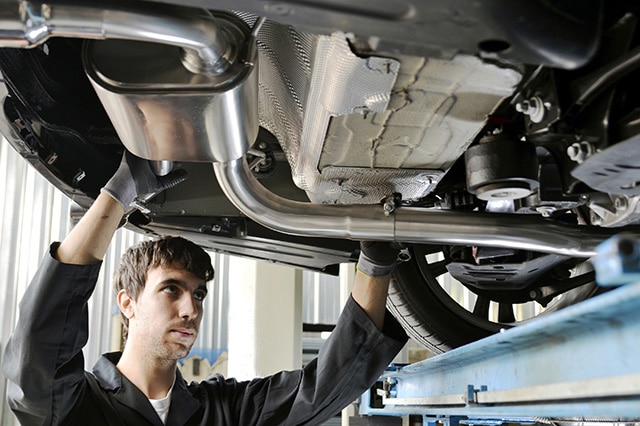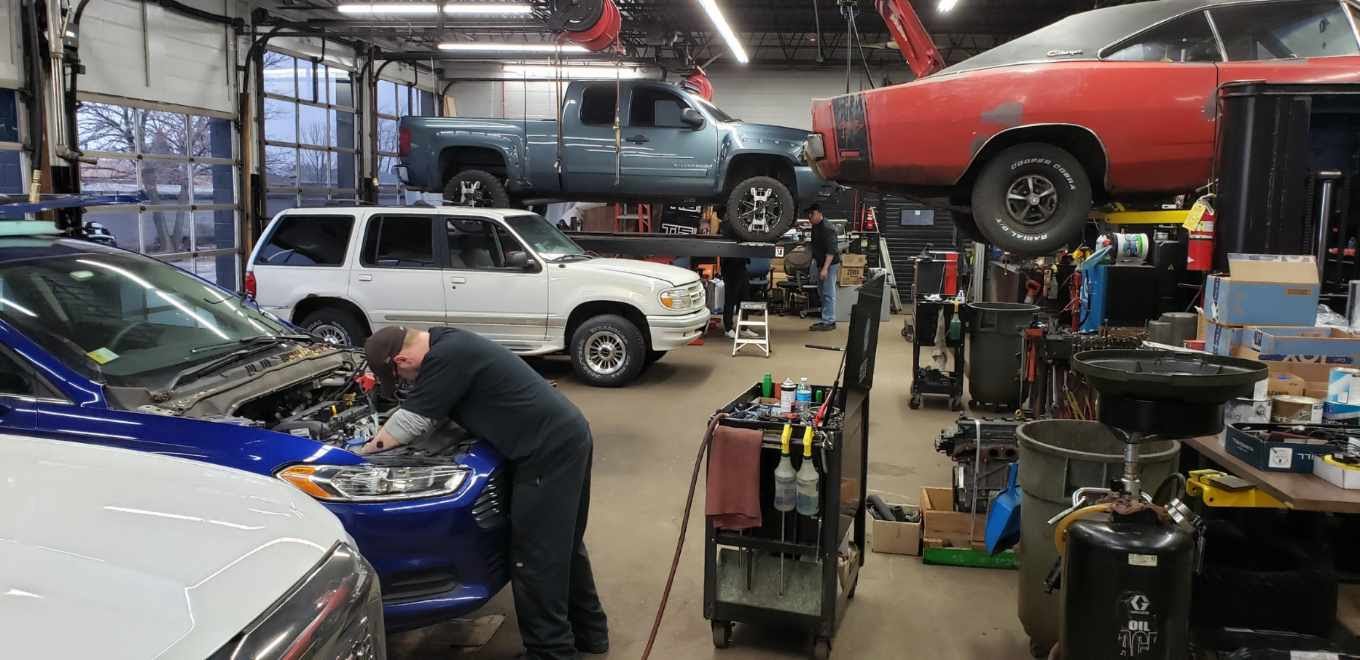 Exhaust Manifold
Connects to the engine and expels exhaust fumes away from the engine and into the other exhaust system components.
Catalytic Converter
The catalytic converter will burn off and remove as much of the toxins as possible in your exhaust fumes, thus reducing air pollution and minimizing deadly carbon monoxide.
Muffler
The muffler minimizes the sound coming from your exhaust, so that your vehicle runs as quietly as possible (unless you have a custom exhaust that you want to sound louder on purpose).
Pipes
Pipes connect the various exhaust system components to conduct the travel of the fumes, ultimately expelling out of the tail pipe at the back of your vehicle.
Vehicle Masters has you covered with almost
every automotive service you could need.
Our most common services are listed throughout the site, please consider us for all your vehicle needs.
Oak Forest, IL 60452
159th between Central and Oak Park Ave.

FINANCING AVAILABLE

Frequently Asked Questions regarding Mufflers and Exhaust Systems
How do you know if your exhaust is broken?
If you notice vibrations/rattling, you may have an exhaust issue.  If your car is vibrating, losing power or making a loud rattling sound, it may be a problem with your catalytic converter that you'll want to have checked out immediately by the expert exhaust repair technicians.
Will exhaust problems cause check engine light?
Your check engine light can come on for a variety of reasons. One of them is a failing catalytic converter. If your check engine light is on, get it looked at as soon as possible. If it is flashing, pull over immediately and call for help.
Why does my car sound so loud when I accelerate?
If your vehicle sounds louder than normal when you step on the gas pedal, it may be a sign that your muffler or exhaust pipes are leaking or getting worn out. Get them checked out asap.
How does exhaust affect fuel consumption?
This can be a sign of many different issues, but exhaust problems are one reason why your fuel economy is starting to diminish.
When it comes to maintaining and repairing your exhaust system, catalytic converter and muffler, count on the team at Vehicle Masters. Call us today at 708-687-9955 or schedule an appointment online.
VEHICLE MASTERS
PERFORMANCE CENTER
Read our reviews and experience
the best for yourself while
supporting a locally owned business!
Call us for our current auto repair specials!
We offer competitive pricing for new customers.